REMINDER: Have You Used Up Your FSA Dollars?
By Jessica W |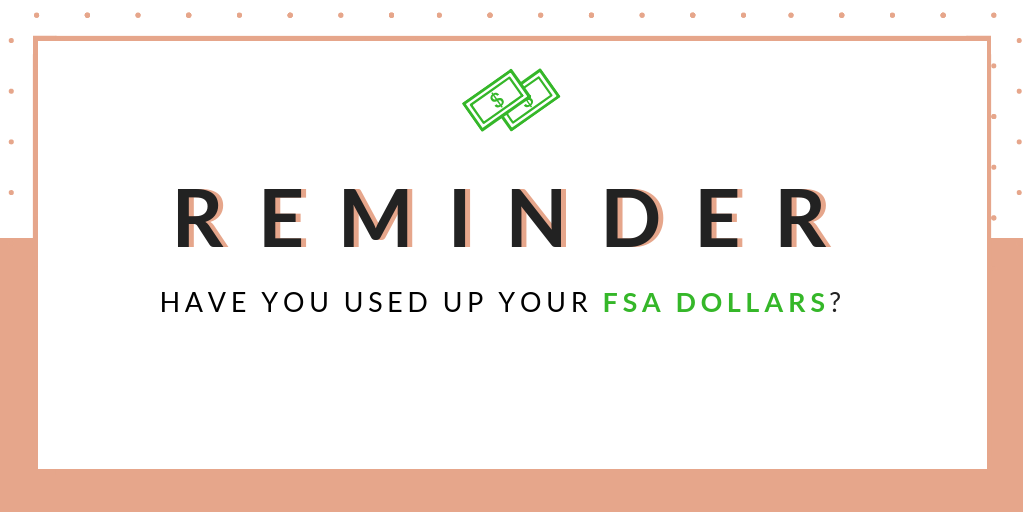 Flexible Spending Account (FSA). The Basics.
The Flexible Spending Account (FSA) is a program that allows you to store money and use it up whenever needed. FSA has a "Use it or lose it" policy, so remember to spend your stored money within your coverage period as unused dollars do not carry over to the next benefit year.
Can I use my FSA Card to purchase your glasses?
Definitely! Our site accepts payments from FSA Cards, just like a normal credit card.
Can I use both my FSA and Debit/Credit Card to place a single purchase?
Sure! If you would like to make a split payment for a single purchase, do reach out to us through a support ticket. We'd be happy to assist you!
Can I still use my FSA Funds to make a purchase now?
Yes, but time is running! You can use your FSA Funds to place an order with us just until Sunday, December 31 at 11:59 p.m. PST.
Where do my unused FSA Funds go after the deadline?
It really varies from one employer to another. More often than not, employers keep any unused FSA Dollars that are not spent by the deadline.
Don't let that money go to waste. Make sure to use up your FSA Dollars before the year ends!
left before your FSA Funds expire
0 comments